Circus Arts Instruction Program
GENERAL OBJECTIVES:
Promote Creativity:
Stimulate the creativity of children through various disciplines in Circus Arts and in the performance experience in order to develop their imagination and potential for open expression of ideas and emotions.
Develop Capacity and Improve Motor Skills:
Improve and develop their capacity and motor skills with the goal of teaching children how to move and control their bodies within space, as well as the use and manipulation of objects and materials in movement.
Encourage Communication:
Develop a positive interaction between participants and their instructors, encouraging constructive dialogue of opinions and emotions as well the creation of a collaborative and cooperative dynamic among the groups of students.
Strengthen the capacity for risk-taking:
Generate a safe environment where the chldren and young adults have confidence to take risks based good decision making and understanding of their own physical capacity.  The understanding based on knowing themselves,  understanding  the proper use of Circus equipment, learning concepts of security and their own willpower to reach their goals.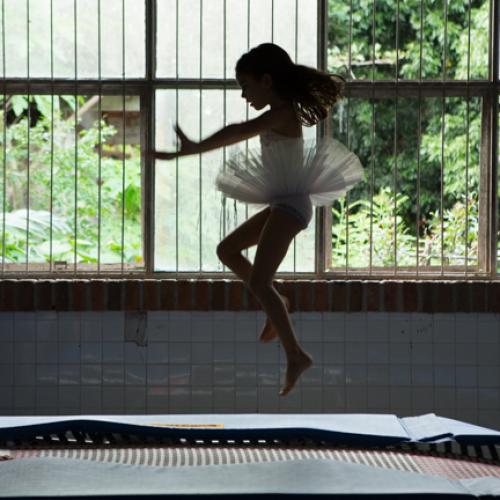 Focusing on children 5 and 7 years old, we offer the smallest of our students the opportunity to learn freely and creatively through dynamic games in a variety of technics in Circus (such as juggling, clown, acrobatics and aerials). These activities promote the understanding of their bodies and social norms such as respect towards others and themselves. Apart from creating a healthy space and interaction, the students achieve physical avances, discover their creativity and gain self confidence.
Introduction to Circus Arts
Directed towards children and young adults who later gain interest in technical training in varios disciplines in Circus Arts.  The preparation at the physical level is necesary to begin the exploration in all the disciplines of Circus. The goal is to develop the balance in distinct materials adn equipment, development of motor skills and exporation of forms and figures of the body. Additionally, the training stimulates concentration and encourages responsibility, confidence and a sense of self-sufficiency.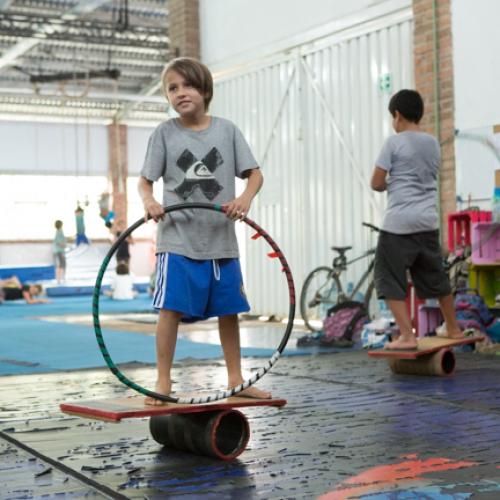 General Training in Circus Arts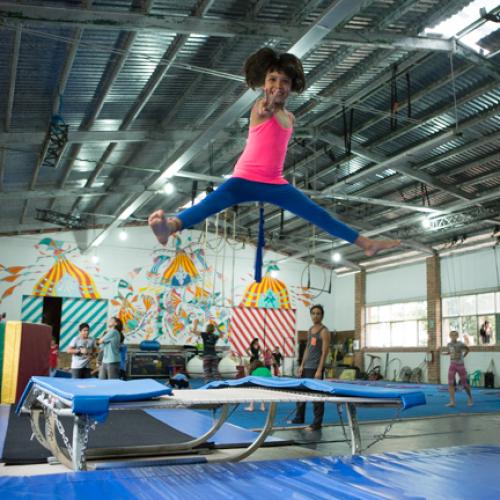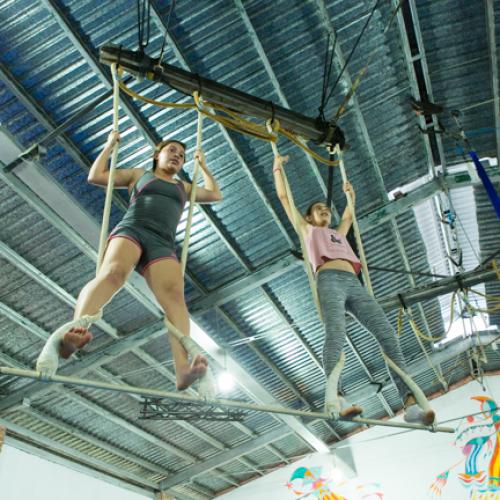 Offered to children and teens between 10 and 19 years of age, these level offer:
Artistic Expression:
Promote the creation of original forms through the expression of ones sentiments in a safe and secure environment ; promoting a healthy development of self-esteem.
Acrobatic and Technique Insruction:
Improve physical capabilities such as Strength, Power, Resistence, Agility and Balance; Develop a "language of movement" in each Circus discipline and obtain a sense of security  within each student through his/her own successes and accomplishments.
Creation and Performance
Promote learning through action. An acrobatic routine requires the integration of the physical and the mental self demanding a step by step process essential in the construction of a Circus number. The student registers a log of his-her progress, discoveries and thereafter begins the search for visual and musical elements that enrich the performance. Finally, the student observes how his-her number is incorporated in the final structure in completing a performance or show.
Designed for those students with more advanced skills who also have interest in developing further in different techniques (aerials, acrobatics, trampoline, hand to hand, juggling, balance, stilts, unicycle, wire, Cyr Wheel). At this level, the students continue with general training plus with a specialty workshop of their choice aspire to refine their technique.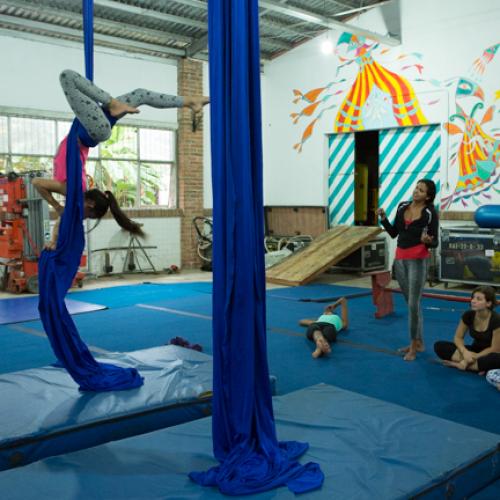 Designed to young children between 4 to 7 years of age. The program introduces the child to the world of Dance, through games and dynamic activities that promote his/her creativity and imagination. To impulse movement in their bodies as expression of sentiments and emotions.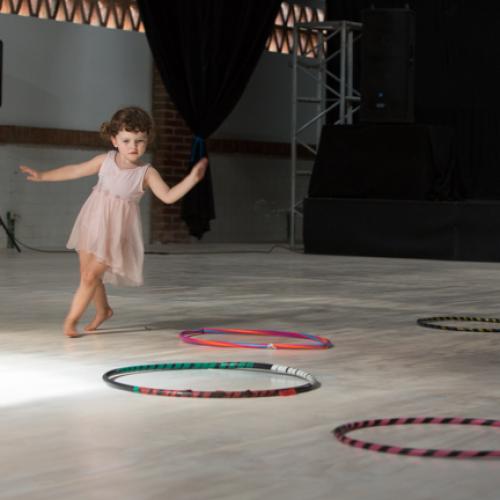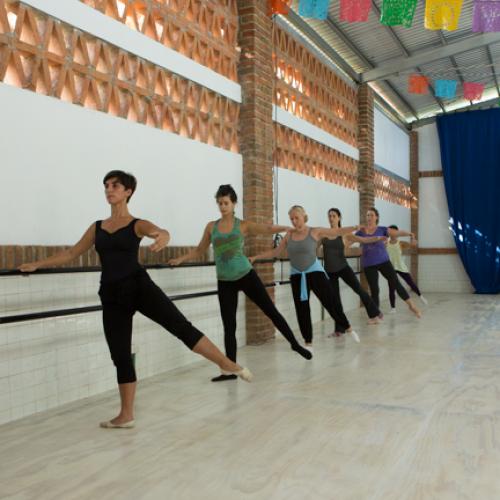 Multilevel classes are offered in training Adults in Classic Ballet with the purpose to introduce new students to the world of Dance as well as offer opportunities for experienced dancers to continue training.
A program for Adults is also offered in various open session for the general public ( Acroyoga, Ballet, Baratanatyam, Hip Hop). These classes are offered for all levels to encourage physical conditioning and stimulate energy of our Adult community also in a safe and secure environment. Depending on the classes offered, these activities are given as private or group classes.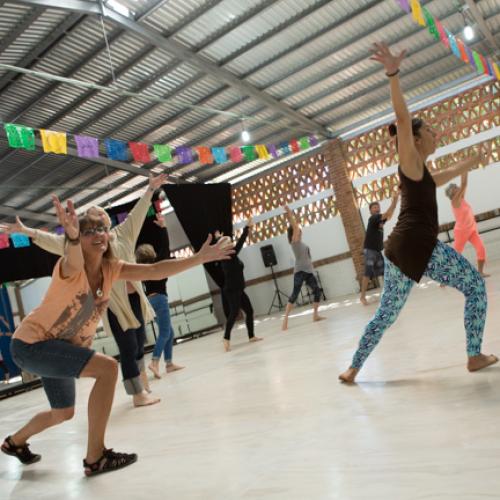 Multilevel classes are offered in training Adults in Classic Ballet with the purpose to introduce new students to the world of Dance as well as offer opportunities for experienced dancers to continue training.
Special workshops by invited Master Instructors and Artists from all over the world are also offered. These workshops are designed to offer unique opportunities to challenge new and more experienced professionals in the area of Circus Arts, Performing and Dance. The goal is to promote within the community and beyond the opportunities to gain greater technical and artistic skills as well as be inspired by visiting instructors who are masters in their craft.